Chardonnay Brut Millesimato VSQ Bortolotti
The choice of the variety of the plant, the subsequent cultivation and vinification are aimed at an optimal sparkling wine base. Underlining the affinity of processing with the Brut di Pinot VSQ we highlight the role of yeasts in the development of the sparkling wine and subsequently in the characterization of the aroma and taste. The limited but present residual sugar highlights the elegant fruity impression and the rigorous, mature fragrance, while a precise structure underlines the gentle and balanced character to the flavor. Long Charmat Method.
Hurry up! Only
6
item(s) left in Stock!
Real time:
5
Visitor right now
ORGANOLEPTIC CHARACTERISTICS
On the nose it highlights the elegant fruity impression and the rigorous, mature fragrance.
Pleasantly dry taste, balanced in acidity and body with a final sensation
pleasant in the nuanced aroma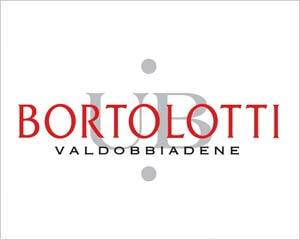 Data sheet
Cellar

Bortolotti

Region

Veneto

Vines and plants

100% Chardonna

Production area

Villazzano and Meano to the south-east of the Municipality of Trento

Vinification

Obtained in long Charmat, after the second fermentation at 20 ° C, it ferments at 11 ° - 12 ° C for 90/120 days followed by a prolonged period of permanence on the fermentation deposit.

Maturation

A bottle refinement period of 6 - 8 months follows.

Denomination

Quality Sparkling Wine

Bottle Capacity

750 ml.

Alcohol content in %Vol

12.5

Service temperature

8 ° / 10 °

Accessories

Nobody