Per Bacco ViniWines: A Successful Collaboration with Tenuta Belcorvo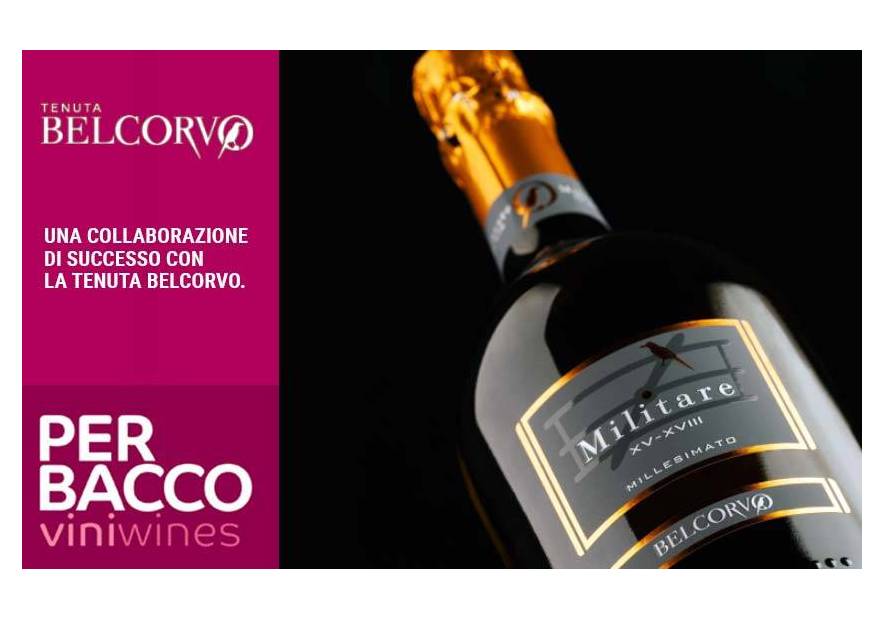 Per Bacco ViniWines, located in Camisano Vicentino, has earned a solid reputation in the industry for its wide selection of wines from different wine regions. Since its opening, the wine shop has stood out for the quality of its products and its customer-focused approach, constantly striving to offer the best wine experiences possible. This commitment to excellence is reflected in the decision to collaborate with Tenuta Belcorvo, one of the most prestigious and renowned wineries in the region.
Tenuta Belcorvo is a true gem in the wine landscape, known for its dedication to craftsmanship and innovation. Located in a charming hillside area, the estate benefits from fertile soil and an ideal climate for producing high-quality wines. The collaboration with Per Bacco ViniWines has allowed Tenuta Belcorvo to gain recognition among both our existing and new customers, showcasing their wines, both bottled and on tap.
Thanks to this collaboration, customers of Per Bacco ViniWines can now delve into the wide range of wines produced by Tenuta Belcorvo. From fresh and aromatic white wines to complex and full-bodied reds, each bottle tells the story and craftsmanship that characterize Tenuta Belcorvo. Not to mention their Prosecco, both white and now also rosé. Wine enthusiasts will have the opportunity to taste the new products and discover the unique flavors that result from the combination of tradition and innovation.
Enology is an exciting journey, and the collaboration between Per Bacco ViniWines and Tenuta Belcorvo offers an unparalleled wine experience. Thanks to this partnership, wine lovers can explore the new products from Tenuta Belcorvo and enjoy a selection of high-quality wines. Per Bacco ViniWines continues to demonstrate its commitment to excellence, providing customers with the opportunity to enjoy unforgettable wine experiences. Whether you are a wine expert or a passionate enthusiast, this collaboration invites you to immerse yourself in the wonderful world of wine lovers and appreciate the fruits of Tenuta Belcorvo's work, carried out with passion and dedication.